Neutralization reaction reaction heat temperature change
high school chemistry
key word:Digital inquiry experiment system
Experiment purpose
Investigate the thermal effects of the dissolution process.
Experimental principle
Dissolution of substances includes two processes of diffusion and hydration. Diffusion absorbs heat, and hydration releases heat. When the heat release is greater than the heat absorption, the solution temperature rises .
Experiment equipment
Acid-base reaction heat tester, graduated cylinder, beaker, magnetic stirrer, X -shaped support kit, universal test tube clamp, 50mL 0.5mol/L sodium hydroxide standard solution, 50mL 0.5mol/L hydrochloric acid standard solution, temperature sensor, data Collector, data cable, Robest digital software and computer, etc.
Experimental procedure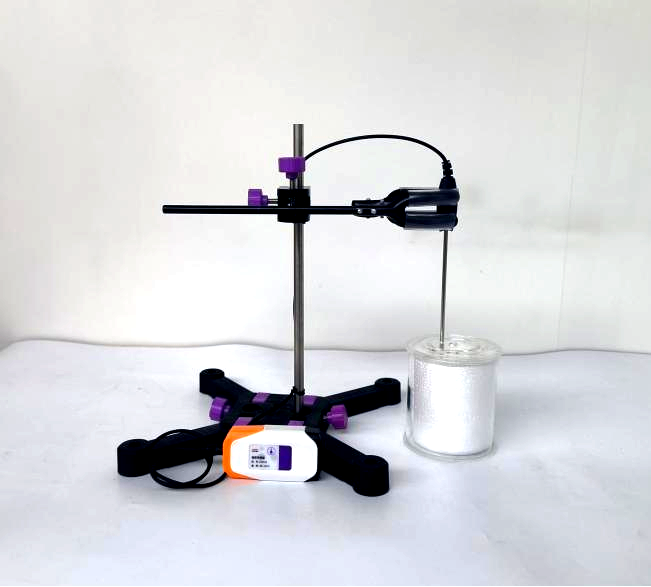 Figure 1.1 Diagram of experimental setup
1. Connect the sensor to the data collector with Type-C , and connect the data collector to the computer with a USB to square cable.
2. Build the experimental device according to the diagram, pour hydrochloric acid into the acid-base reaction heat experimenter, and fix the temperature sensor probe.
3. Open the Robest digital software, set the experiment time to 5 minutes, and the default interval, click to start the experiment, then quickly pour the sodium hydroxide solution into the beaker, and stir at a constant speed with a stirring rod, and observe the temperature changes recorded in real time in the chart area Happening. As shown below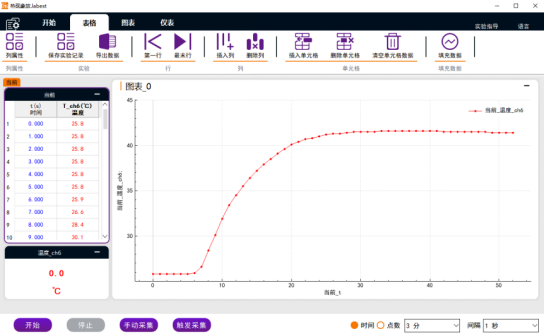 Figure 1.2 Temperature change curve
4. Take the average value of the temperature difference obtained from three measurements as the calculation basis.
Related products and accessories